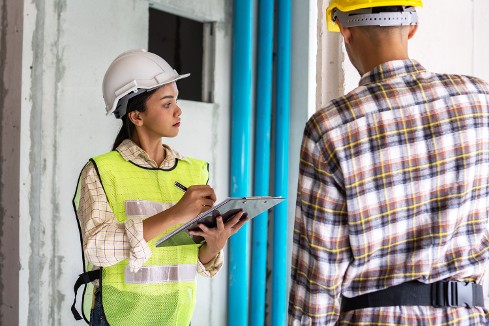 Property Inspection Details
Whether you have an older or a newer residence, it behooves you to stay abreast of any property damage that may be devaluing your structure. Whether we're assessing your bathroom, bedroom, foundation, or plumbing, we consider no space or system insignificant. When you call on our trained specialists, we'll provide you with a crystal-clear look at the state and solidity of your property.
We dedicate roughly two to four hours to inspecting your home from top to bottom. During each structural inspection, we look at all home systems, including electrical, plumbing, heating ventilation, and air conditioning, insulation, structure, and your home's exterior. We also check each crevice for moisture and investigate even the hardest-to-reach areas both visually and with tools when applicable. Once our inspection is complete, we leave you with a robust report with easy-to-understand notes about what we found.
Inspections Offered
Structural
Termite
Roofing
Insulation

Electrical
Lead
HVAC
Asbestos Inspection

Plumbing
Mold
Air Quality
Please note that while a detailed structural inspection cannot detect every flaw, they can give you a comprehensive look at the areas of the home you should be concerned with moving forward. We look forward to empowering you with the crucial property information you need to make responsible investments in the future.